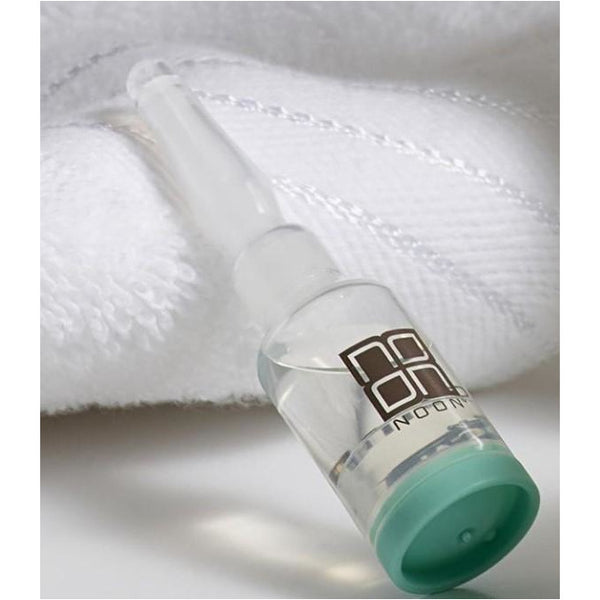 AcNo Complex - 10 Ampoules 5ml
AcNo Complex is a concentrated and effective mixture of anti-inflammatory agents,
used to treat irritated and problematic skin and to regulate casual sebum production.

Benefits of AcNo Complex:
• Decreases redness and blemishes
• Reduces sebum production
• Decreases bacterial proliferation
• Hydrates soothes

The active ingredients used in AcNo Complex:
• 6% Niacinamide – an ingredient that significantly reduces sebum excretion
and has potent anti-inflammatory and anti-bacterial properties.

• Dipotassium Glycyrrhizate – An anti-inflammatory agent isolated from
licorice root. Studies have shown it to help reduce the redness and irritation
commonly associated with various skin conditions such as Acne, Rosacea,
Psoriasis and some types of Dermatitis.

• Oligopeptide-10– A patented antimicrobial peptide that exhibits excellent
activity against the P. acne bacterium, and can replace antibiotics in long
term acne treatment.

• Botanical Exstract's Complex (Oryza Sativa Bran Extract, Boswellia Serrata
Extract) – Fights Inflammation.

• Sodium PCA – a natural component of NMF (Natural Moisturizing Factor) - A
hydrating agent.