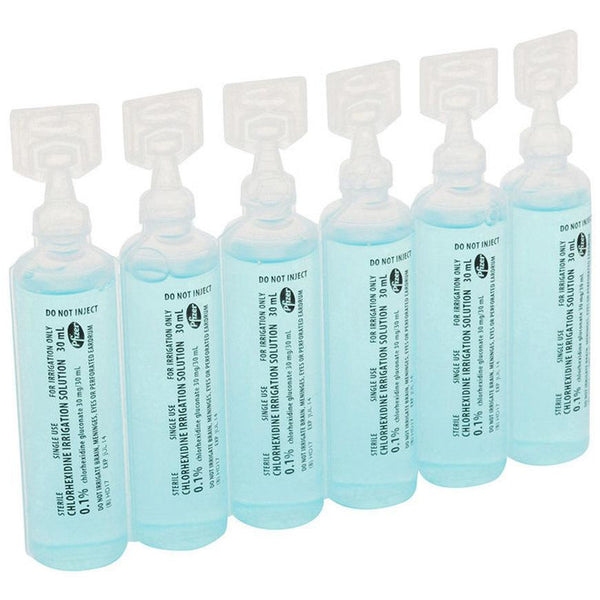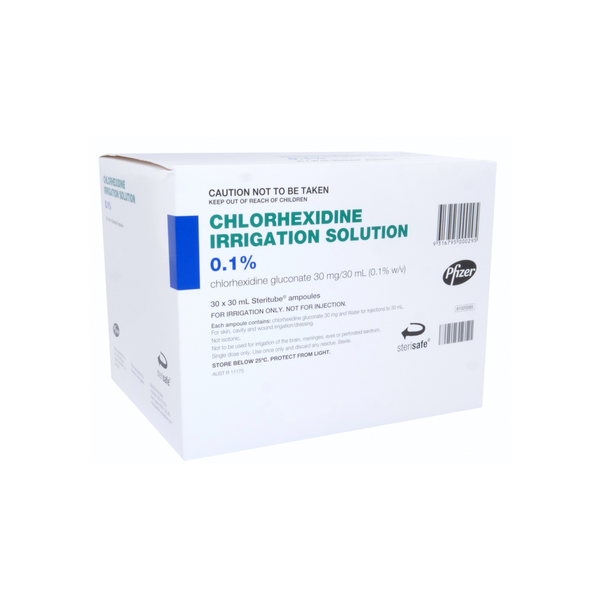 Chlorhexidine Irrigation Solution
Chlorhexidine Irrigation Solution
6 x 30ml steritube ampoules
FOR IRRIGATION ONLY. NOT FOR INJECTION.
Each ampoule contains: chlorhexidine gluconate 30 mg and water for injections to 30ml.
For skin, cavity, and wound irrigation/dressing.
Not isotonic.
Not to be used for irrigation of the brain, meninges, eyes, or perforated eardrum.
Single-dose only. Use once only and discard any residue. Sterile.