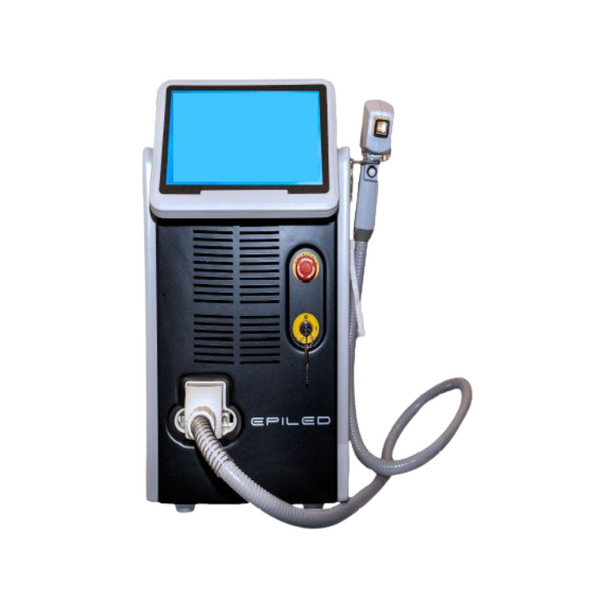 EPILED Ultimate Hair Removal
What is LED?
The world's first high-power LED equipment for hair removal. Introducing the safest hair removal device on the market with patented technology. a lifespan of up to 100 million and no consumables. Taking the world by storm. Sold in the UK, Europe, USA, Canada, Australia, and exclusively from us.
What is LED Hair Removal?

The EPILED hair removal uses a high-power super emitting LED array with a 9 piece chip as a light source. The crystal guide pyramid shaping and transmission of the NIR beam act on the subcutaneous melanin in the hair follicle, which absorbs heat to achieve the maximum hair removal effect.
Technical Advantages:
Long lifespan and high stability

Up to 100 million shouts without any consumables. The stable performance, low malfunction rate. no downtime and easy maintenance together with low running cost and subsequently a very high return on investment.
Effective light and wave spectrum
EPILED uses near-infrared light with wavelength 780~850nm, so little is absorbed by skin tissue and vascular and is mainly absorbed by the melanin in the follicle, thus hair removal is highly effective. The light spectrum has a greater width, so can apply to more skin colours including dark skin. Skin types 1-V1
Excellent surface-emitting
An even rectangle spot results in accurate consistency, with no pain sensations during treatment. The surface array light source, lower maximum, and local brightness provide safer treatment for client and operator. The divergence angle is small at 15° which easily penetrates into the skin. With such deep penetration depth, deep hair follicles are also effectively treated. The surrounding tissue is not affected.
Features:
High power and energy excellent clinical effect

Water and TEC cooling system
Intelligent software
Solid handpiece, large spot size. 100 million shots