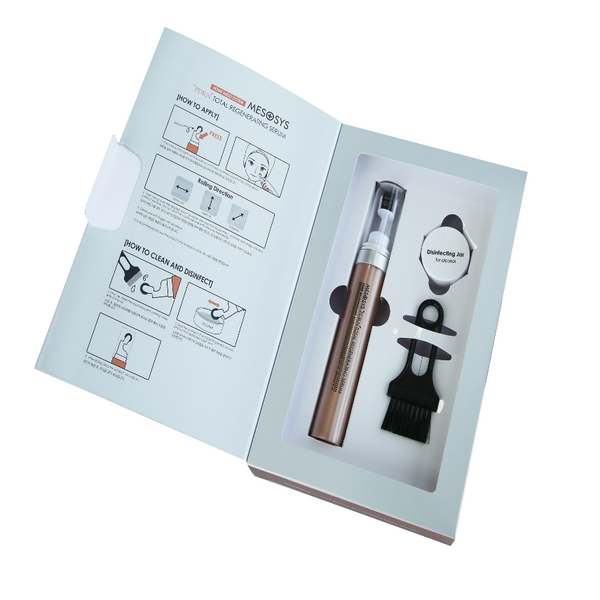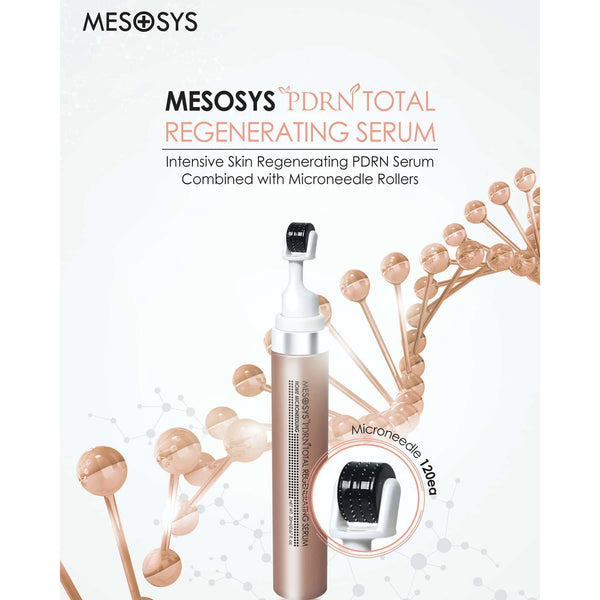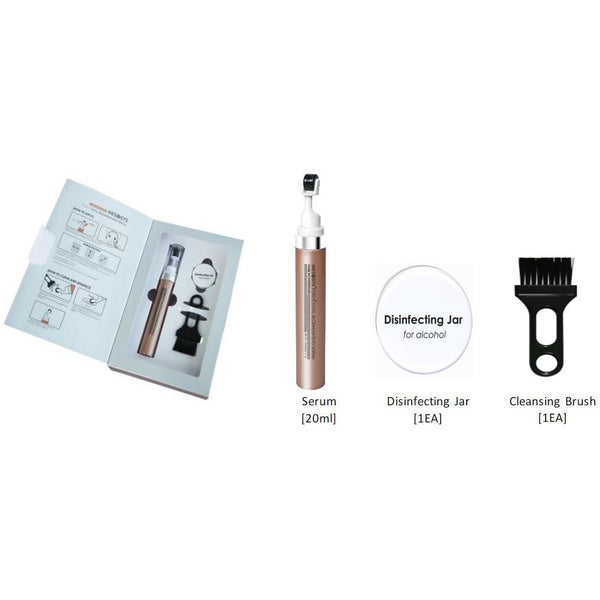 PDRN Total Regenerating Serum
Mesosys PDRN Total Regenerating Serum is an all-in-one advanced serum with microneedle that helps fast regeneration and healthy skin by selecting PDRN, a DNA extracted from salmon, and peptide components directly on the skin.
1x PDRN Regenerating Serum, 1x Cleaning brush, 1x Disinfecting Jar
The serum is absorbed at the same time as the serum is applied through the micro-channels created by the microneedles. In this process, nutrients are directly supplied to the skin, the keratin cycle is normalised, and the skin becomes firmly elastic.