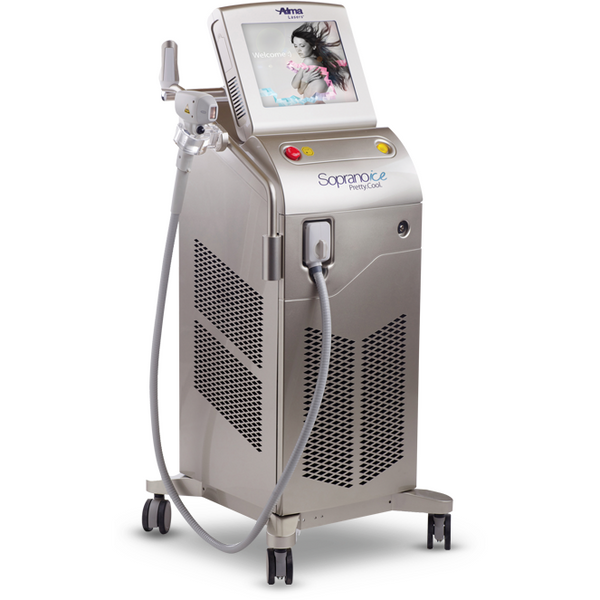 Soprano Ice Laser Hair Removal
Getting rid of unwanted hair is an age-old issue, with long-term hair removal being particularly challenging. Alma's SHR hair removal method uses groundbreaking technology to offer a simple, one-stop solution for truly effective hair removal. SHR's unique gradual heating method effectively damages the hair follicles while avoiding injury to the surrounding skin. The sweeping In-motionTM delivery technique keeps the laser in constant motion ensuring full coverage.
Soprano ICE features Alma's unique AlexTM Technology which combines the high absorption benefits of the Alexandrite 755nm wavelength with the treatment coverage, comfort and low maintenance of the diode laser. Advanced ICETM technology cools the skin during treatment for longer periods of time, minimizing the risk of burns while maintaining heat within the dermis where hair follicles are treated. The result is a cutting-edge hair removal solution that delivers superior results for all skin types- including dark skin.
Together, the Soprano ICE platform offers the most complete and effective hair removal system available to date.