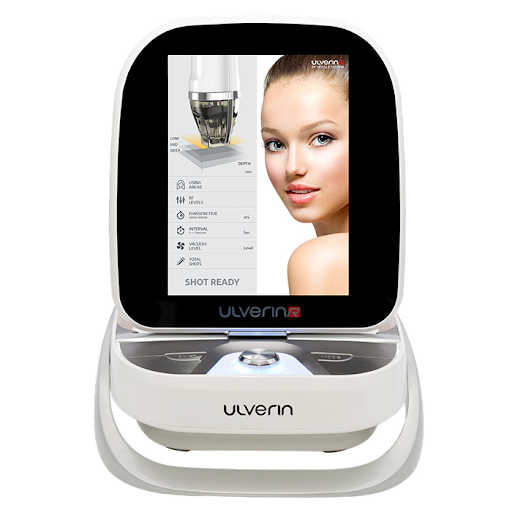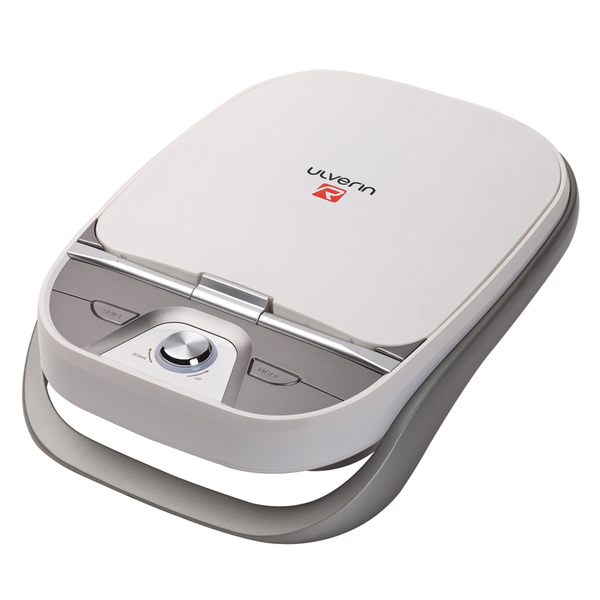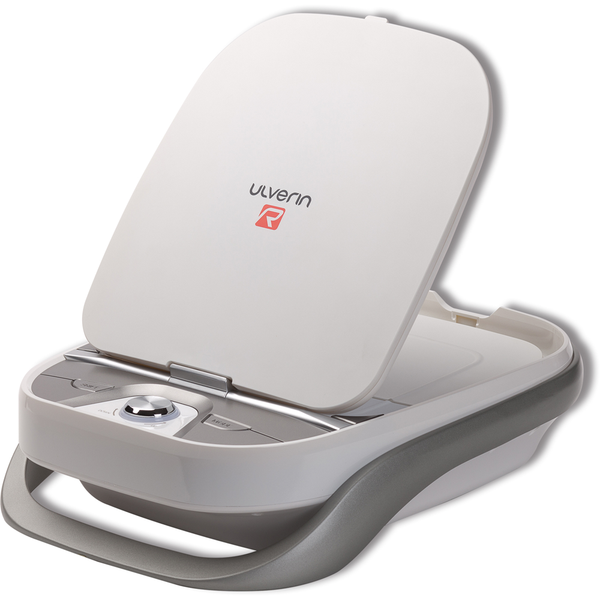 Micro Needle RF can perform both Radio Frequency and Micro Needle System at the same time. It is an ideal technology for skin rejuvenation by applying precisely controlled RF energy directly into a certain depth of epidermis with minimally invasive micro-needles. In addition, Micro Needle RF stimulates inner skin to produce collagen and elastic fibers itself. The depth of the needle can be adjustable also the treatment can be customized depending on the shape of skin lesions and the treatment area.
ULVERIN R is a device that helps with wrinkle care. A microneedle is directly inserted into the dust layer of the skin and inflicts high-frequency energy into the nearby areas of the skin. This helps with wrinkle care. Unlike the needles of other fractional RF products, ULVERIN R's needle has a suction function, allowing for a more intricate medical procedure. It has the advantage of being able to input high-frequency energy in an accurate location and depth, allowing a definite effect to be shown. It also minimizes damage on the dust layer and does not possess side effects such as hyperpigmentation, etc. The device is excellent for skin whitening effect, an increase of collagen, lifting effect, an increase of skin elasticity, acne care, and wrinkle care. The device can thus perform all the necessary surgical procedures on women of all ages.
Micro Needle RF:
1. Improve Skin Lifting, Resilience, Wrinkles, and so on
2. Acne and various skin scars treatment
3. Reduce pores(Skin tightening)
5. Reducing the secretion of sebum
Features of Micro Needle RF:
1. It passes through the epidermis into the inner skin without damage.
2.Rf technology safely heats your skin's collagen, causing an immediate tightening as well as improved tone and texture.
3. It has adjustable needles so that how deep you want to insert them in, it can be pushed in for treatment.
4. It reduces treatment time and recovery time significantly.
5. No scratches are produced because of its needling speedy vibration.
Specification:
1. Suction needle (10pcs)
2. Suction handpiece (1pc)