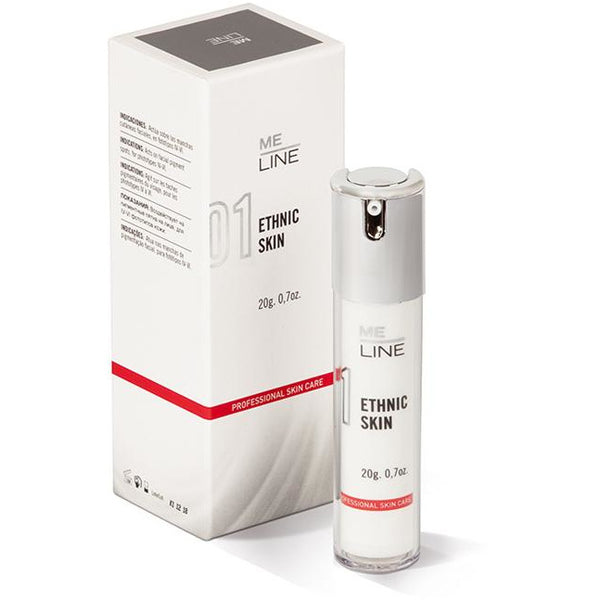 Professional use chemical dermabrasion cream for skin phototypes IV-V1 - Melasma/chloasma treatment for patients with phototype IV-VI.

20g

Active Ingredients
Mandelic Acid · Ascorbic Acid · Tranexamic Acid · Phytic Acid · Pyruvic Acid · Salicylic Acid · Retinal · Sodium Hyaluronate
Mode of Action
Its elements combine to provide total control over irritation and inflammatory activity, forming a product with outstanding melanin synthesis inhibitory action with epithelial turnover, but without the risk of rebound pigmentation, a significant aspect when treating ethnic skin.
Treatment Protocol
Apply once, and then start treatment with MeLine 02 ETHNIC SKIN products. Repeat the procedure after 30 days for a second application, and a third application is possible after 6 to 8 months.
Application Protocol
After having applied MeLine 00 PREP and leaving it to act for 3 minutes, apply an even layer across the entire facial surface using a brush, applying a second layer 15 minutes later on areas where the pigmentation is more significant. Allow the first application to act on the face surface for 30 minutes. During the second application 30 days later, apply for 45 minutes and follow the same protocol as before.