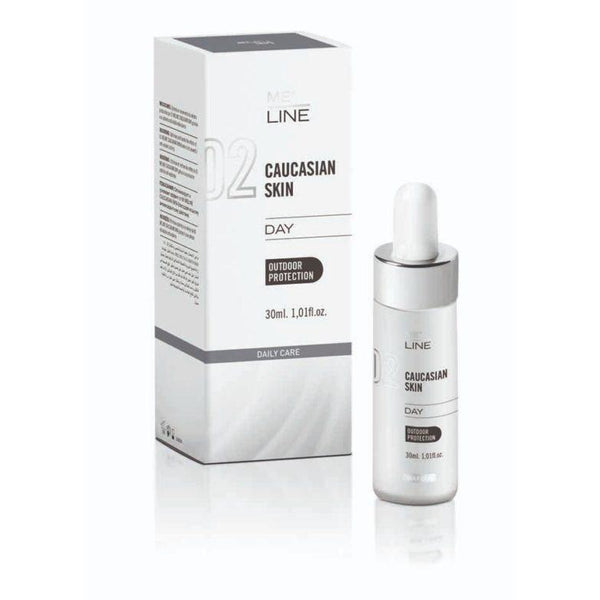 Concentrated depigmenting day-use serum for skin phototypes I-IV.

10ml

Indications
Improves and delays the appearance of skin pigmentations. Reduces melanin deposits.
Active Ingredients
Mandelic Acid · Lactobionic Acid · Phytic Acid · Kojic Acid · Glutathione · Tranexamic Acid · Copper Tripeptide · Chameleon White
Mode of Action
The combination of its active ingredients provides a strong tyrosinase enzyme inhibition effect, leading to reduced pigment synthesis. They also promote pigmented keratinocyte degranulation and removal.
Treatment Protocol
Use for the product for at least 90 days, although the doctor will decide the total treatment duration.
Application Protocol
After cleansing the facial skin, apply only to the pigmented areas using the tube sponge device. Allow it to dry and absorb. It is then possible to apply the MELINE 03 Moist occlusive repair product and MELINE 04 B.B. Cream as a sunscreen and colour corrector.