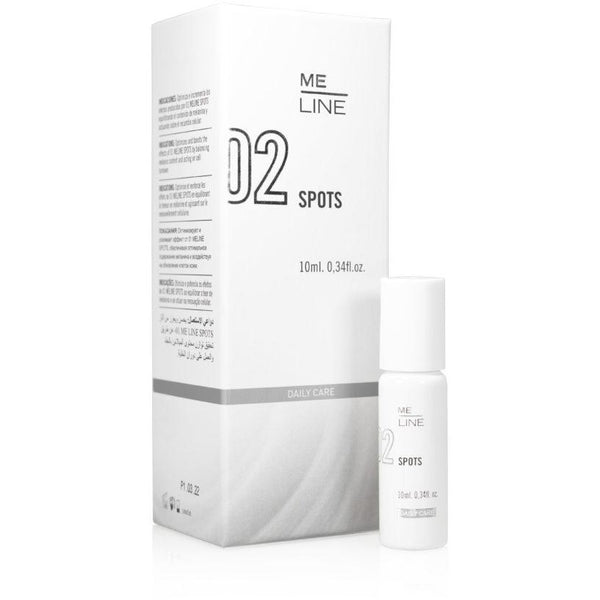 Gel-like depigmenting solution for solar lentigos

10ml
Indications
Optimises the depigmenting effects of MELINE 01 SPOTS. Helps to remove dermal melanin pigment. Enhances treatment for solar lentigos and hyperkeratosis.
Active Ingredients
Phytic Acid · Tranexamic Acid · Melanostatine-5 · Phenylethyl Resorcinol · Retinal
Mode of Action
The potent activity of its ingredients controls melanin synthesis and pigment deposits, along with regulating the harmful action of reactive oxygen species and nitrogen radicals, which are involved in the genesis and permanence of the pigment lesion.
Treatment Protocol
Use for the product for at least 60 days, although the doctor will decide the total treatment duration.
Application Protocol
Apply a small amount to the affected area 2 times a day, once in the morning and once at night, for at least 60 days.