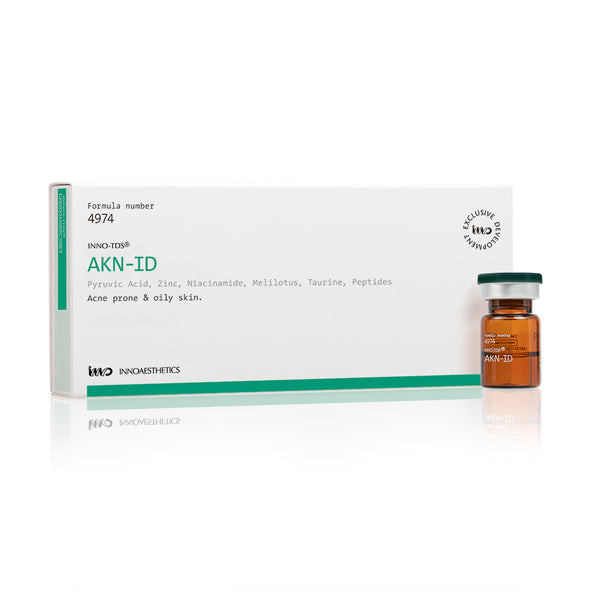 Mesotherapy for acne and oily skin.
AKN-ID is the ultimate solution for acne-prone skins. Innovative mesotherapy for acne that effectively controls sebum production, prevents breakouts and pore-clogging.
4 vials of 2,5 ml.
Indications:
Acne-prone skin.
Sebum regulating.
Oily skin

.
Active ingredients
Pyruvic Acid, Zinc, Niacinamide, Melilotus, Taurine, Peptides.
Mechanism of Action
Its ingredients regulate sebum production, reduce pore-clogging and inflammation, and strengthen the skin barrier, effectively restoring skin structure.