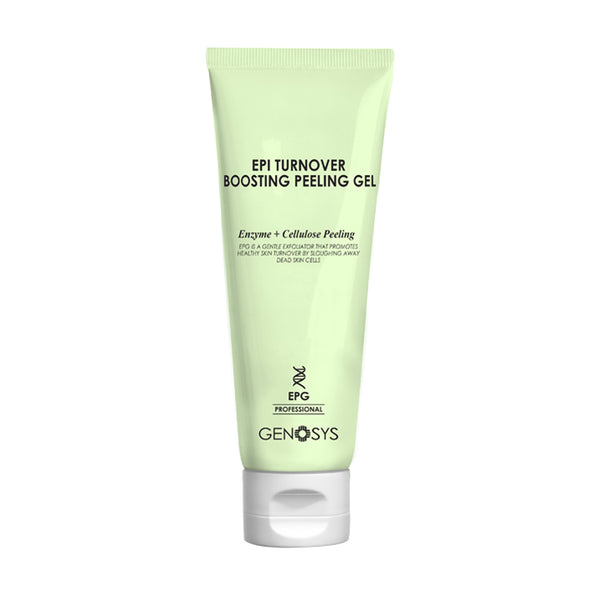 Epi Turnover Boosting Peeling Gel
Genosys Epi Turnover Boosting Peeling Gel is a gentle exfoliator that promotes healthy skin turnover by sloughing away dead skin cells. It leaves skin smooth and radiant.
100g

Key Ingredients:
PEG-8

Sodium Hyaluronate
Carica Papaya Fruit Extract
Moringa Oleifera Seed Extract
Butylene Glycol
Hexyl Cinnamal
Propylene Glycol
Application:
Apply the product on clean, dry skin, and gently massage in a circular motion for up to one minute. Rinse the clumped dead skin cells with tepid water.