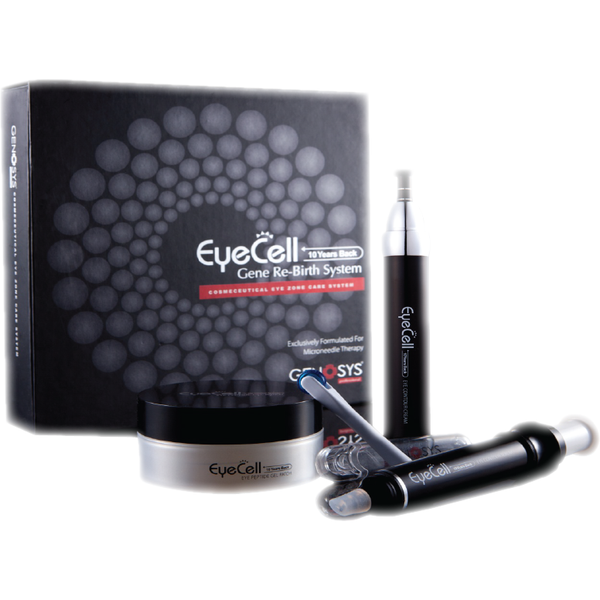 Genosys Eye Zone Care Kit is designed for the professional eye zone treatment which covers various skin problems around the eyes from dehydration, dark circle, eye bag to crow's feet. It combines cosmeceuticals with a roller specially designed for the eye area to help the absorption of ingredients and activate collagen production.
Kit Content:
 1x
Eye Contour Serum, 1x Eye Contour Cream, 1x Eye Peptide Gel Patch, 1x Eye Roller
Anti-Wrinkle – EC Peptide complex shows excellent effects for deep wrinkles and firming around the eyes.
Eye Bag Relief – Eye roller and Eye Gel Patch stimulate the production of collagen and revive the appearance of an eye bag.
Anti-Oxidation – Botanical stem cell extracts ensure the excellent effect for anti-oxidation
Anti-Dark Circle – EyeCell kit reduces dark-circles with its effective anti-pigment effect, improving weak and drooped tissues around the eyes.