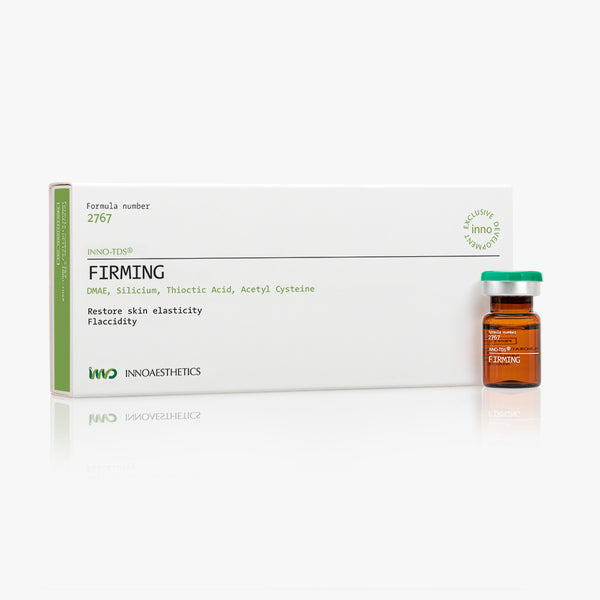 Visibly restores and improves skin firmness.
Significant improvement of skin firmness and toning. Its formula with DMAE strengthens the elastic fibers to prevent and firm sagging skin on the face and body.
4 vials of 5 ml.
Indications:
Flaccidity
Facial and body sagging skin
Loss of skin elasticity
Active Ingredients
DMAE, Silicium, Thioctic Acid, Acetyl Cysteine.
Mechanism of Action
Increases the contraction of the dermal fibers improving skin elasticity and protects cell membranes against free radical damage. Firms and tightens the skin.