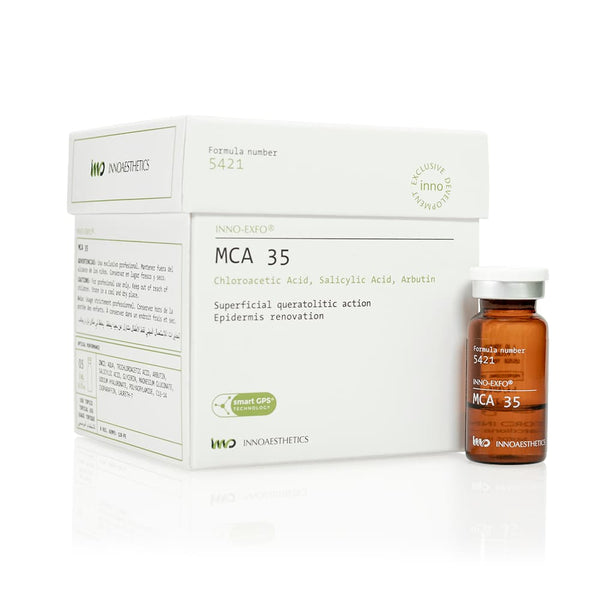 Biorevitalizing Chloroacetic Acid chemical peel.

Resurfacing peel that combines Salicylic and Chloroacetic Acid for dermal regeneration and revitalization. The skin regains its energy, elasticity, and radiance.

5ml vial (5 units).
Anti-aging
Firming

Restructuring
Toning
Indications
Hypotonic and atrophic skin.

Elastosis on face, neck, and neckline.

Adjuvant for hyperpigmentation treatments
Active Ingredients
CA, Salicylic Acid, Arbutin and Smart GPS

®

.
Mechanism of Action
The synergy of its ingredients achieves a biorevitalizing and

redensifying effect on the dermal and epidermal layers, thus

attenuating photoaging signs and improving elastosis and skin

atrophy.